CELEBRATIONS
In the heart of the Balcón de Europa, you will be welcomed with outdoors by the sea where you can celebrate your ceremony, wedding banquet or any other celebration or meeting.
We have ample facilities and menus at very affordable prices.
Spaces and Capacities
The hotel offers the following spaces to celebrate your wedding:

Closed hall with a capacity of 80 dinner guests located in the restaurant of Cochran's Terrace Hotel boasting sea views and to end the celebration in Cochran's Irish Pub with a capacity of 150 guests.
Services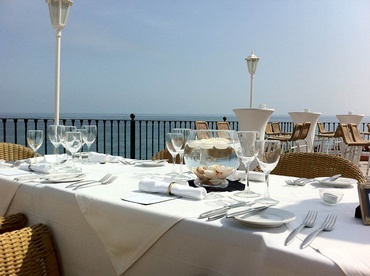 The hotel offers catering services and the possibility of preparing the menu according to your taste. If you wish to stay in our hotel, you will have special discounts.

For the celebration, you can hire music services, entertainment, loudspeakers, etc.
Gastronomy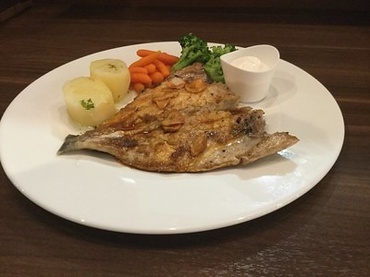 The hotel menus are made with fresh, top-quality products. Among its specialties are the following exotic meats: gazelle, zebra, pheasant and bison meat.
Frequently asked questions
What is the maximum guest capacity?
150 guests

What spaces do you have?
Banquet halls, Terrace, Dance area, Other (Irish Pub)

What is the starting price of the menu?
Less than 45€

What is included in the menu?
In addition to the dishes, it also includes: Red Wine, White Wine, Soft Drinks, Mineral Water, Beer and Bread.

Where is the hotel located?
On the beachfront, next to the Balcón de Europa and the Church of San Salvador.

What services do you provide?
Banquet, Ceremony, Music, Other (Shows)

Is it possible to adapt or modify the menus?
Yes

Do you offer special menus?
Other (Children)

Payment methods
We normally charge 50% upon confirmation and the rest is paid on the day of the banquet.